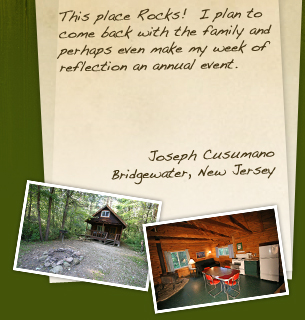 ---
---
Event
Date
Description
Opening Day
May 3rd

Welcome back to all our campers. Please be aware due to weather conditions we cannot guarantee running water to cabins- Arapahoe bathhouse will be open for hot showers and toilets.

Memorial Day Weekend
May 24, 25, and 26
Party @ Pavilion
May 25th
Music and dancing @ the pavilion 7pm to 11pm. Join the fun!!
Event
Date
Description
Hot Dog Party

June 22nd

7pm @ the pavilion, we'll bring the hot dogs and buns you bring a topping/side dish and drink.
Event
Date
Description

4th of July Weekend

Pine Box Derby
July 6th
Meet @ pavilion 1pm for a pine box derby race. Winner gets a trophy. See store/office for details.
Beer, chip & dip social
July 20th
Beer, chip & dip social. Bring your favorite beer (or drink) and some chips and dip to share. Meet at pavilion 6:30pm
Event
Date
Description

Red solo cup hayride

August 3rd

Adults only, meet at pavilion at 8:30 for a hayride around the campground and sing some silly songs.

Flashlight egg hunt

August 10th

Hunt for treat filled eggs with a flashlight. Meet @ pavilion 9:15pm. Kids 1-12 only, don't forget a flashlight and a bag.

Perseid meteor shower

August 12/13

The rec field offers a great view of the sky, on a clear night this is a spectacular sight. This is peak time, the meteor shower can be seen several days before and after.

Labor Day Weekend
August 30, 31, and September 1st
Pig Roast
August 31st
Meet @ pavilion 6:30. We'll supply the pig, you bring a dish to pass and what you're drinking.
Event
Date
Description

Wine and Cheese Social

September 14th

Meet @ pavilion at 8:30pm, bring some wine and cheese to share.
Event
Date
Description

Columbus weekend

October 11, 12, and 13

Halloween Craft

October 11th

Meet @ pavilion 7:30 to create a Halloween craft. Hot chocolate served. $5.00 per craft.

Trick or Treat

October 12th

Trick or treat around the campground 4-6pm. Don't forget to bring candy and a trick or treat bag

Costume Party

October 12th

Meet @ pavilion at 7pm for a spooktacular time of music and dancing. This year is a "dead celebrity " party. Feel free to dress accordingly, feel free to dress in the manor of how they died
Event
Date
Description
Hunters welcome
Bow through opening rifle weekend
Stay in a rustic cabin in the woods for a better hunting experience, have an outdoor fire, it's a lot nicer than a hotel room, (sorry there in no hunting on the property, but there are acres and acres of near-by state land.
Closed for the season
November 19th
Happy holidays to all and hope to see you all again next year.
**All activities/events are subject to change without notice.**
---
---

Make your plans early to enjoy our Western New York Camping, NY Log Cabins, or RV/tent sites early.
Please contact us at 585-466-7993, email us or use our online request form.